A NEW COLLABORATION:
CLAVO ART SPACE
EXPERIMENTAL EVENT
A NEW
COLLABORATION:
CLAVO ART SPACE
"EXPERIMENTAL" AT THE HIP COLONIA AMERICANA
The stage of the AUDITORIO EME and CLAVO Art Space engages EXPERIMENTAL, a sneak preview showcase + exhibition that seeks to find the relationship in the contexts of each artist individually interweaving them collectively through their works, where critical personalities and special guests faced the work of 7 artists enjoying live guitar and piano while sipping apple mojitos at the acclaimed Colonia Americana in Guadalajara, Jalisco.

The collaborating within our team is the result of how thoughtful and passionate we are about art.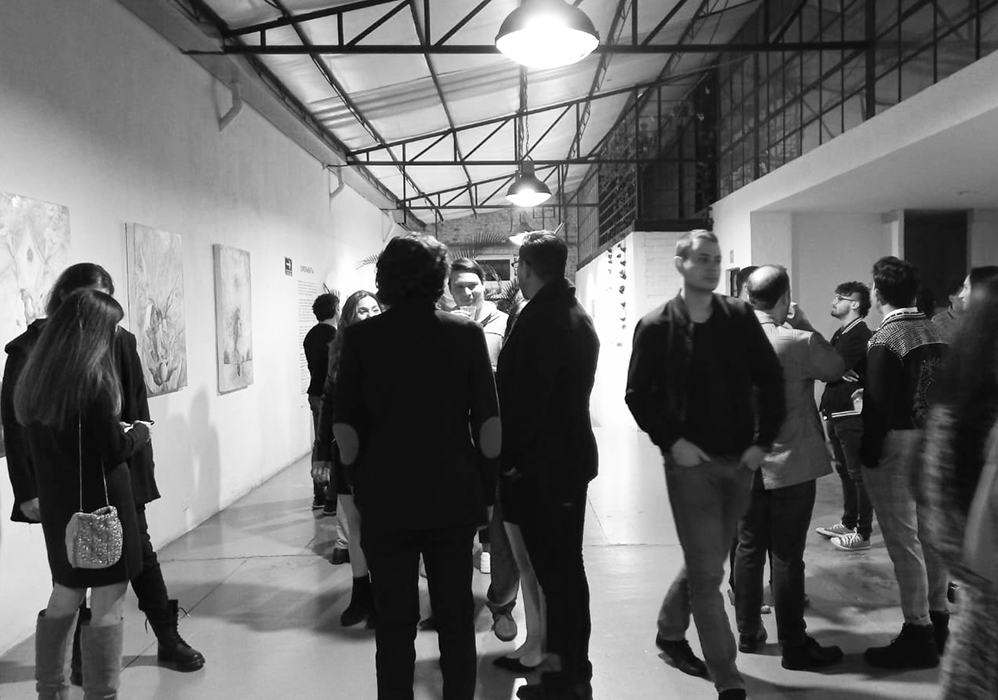 The private showcase was held on November 27 which also featured straight-up shots courtesy of sotol NocheLuna which had everyone biting the apple as in the heavenly garden, with Lenny Kravitz's new brand, an artisan distilled from sotol plants that grow in the desert of Chihuahua, Mexico, which caused fury and expectation. To start the year, an exclusive night will be held on January 11, 2023 – More to follow … Buyers beware!
Interested art collectors may visit appointments available thru January 11, 2023.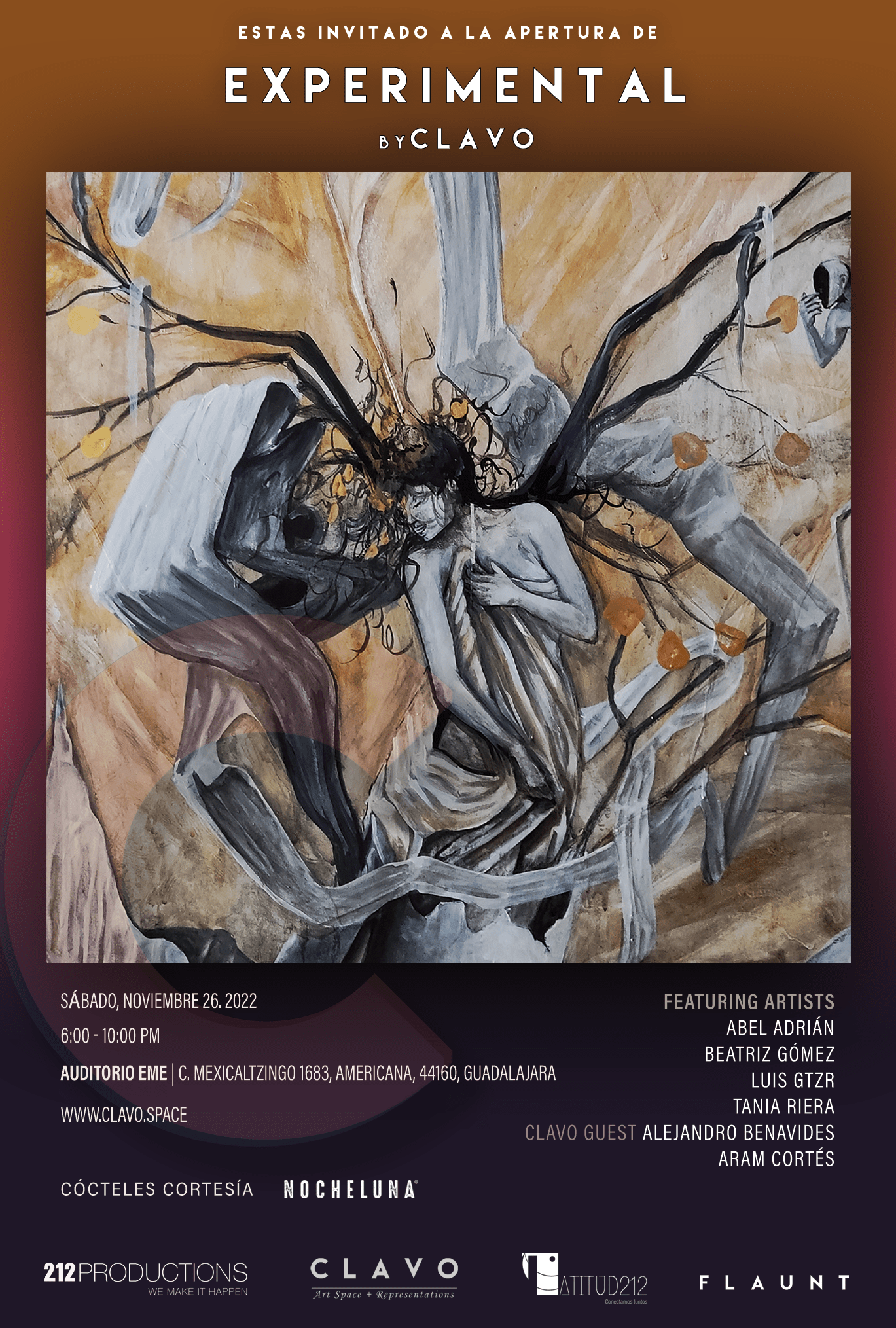 The exhibition begins with a brief introduction on what the idea of ​​EXPERIMENTAL is, as a philosophical concept -which seeks to give a guideline to delve a little into what the object of the collective is-, which is none other than the reflection on the individual reality of each artist and the opportunity to express their concerns or emotions.
The distribution that is conceived from a strictly philosophical perspective, therefore, without being dissolved by currents or theories or techniques typical of the arts, seeks harmony and syncretism of completely opposite works that harmoniously play the invisible dialogue that artists always seek in some way to capture his individual vision, not only through the plastic but also through visual narratives that are sometimes hidden in the figurative settings of his work. 26 works between painting, drawing, and sculpture that intertwine the artists in the way of redefining experimentation. The arrangement and organization of the works, in turn, gives us an argument, which is born and dies in the middle of the exhibition to give rise to a new dialogue fostered by the authors' works.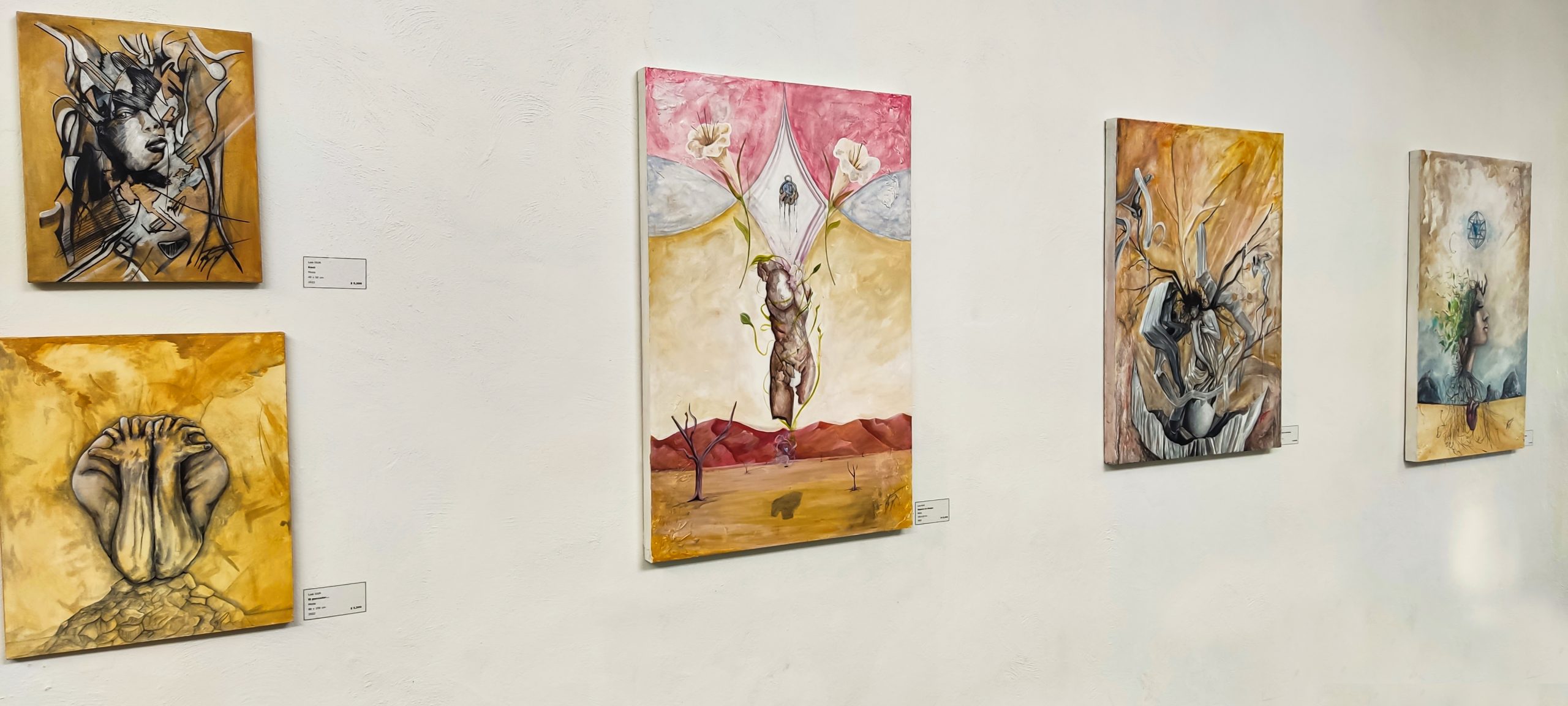 In contrast, each artist handles a representative idea of ​​his work, experimentation the emotional translated into the object. He approaches the concept of his work as a subject of emotions to express them by artist self. Derived from social necessity, from the existence of the work itself.
Contemporary Performances
Within our associated artists we find different artistic disciplines such as photography, painting, sculpture made with different raw materials, collage, engraving or digital art, each and every one selected based on aesthetics, essence or their social message, loaded with an emotional force or brutality, but always looking to get a little deeper into the debate and get a little closer to the true meaning of art.
Get updates about our next exhibitions
We will process the personal data you have supplied in accordance with our privacy policy.