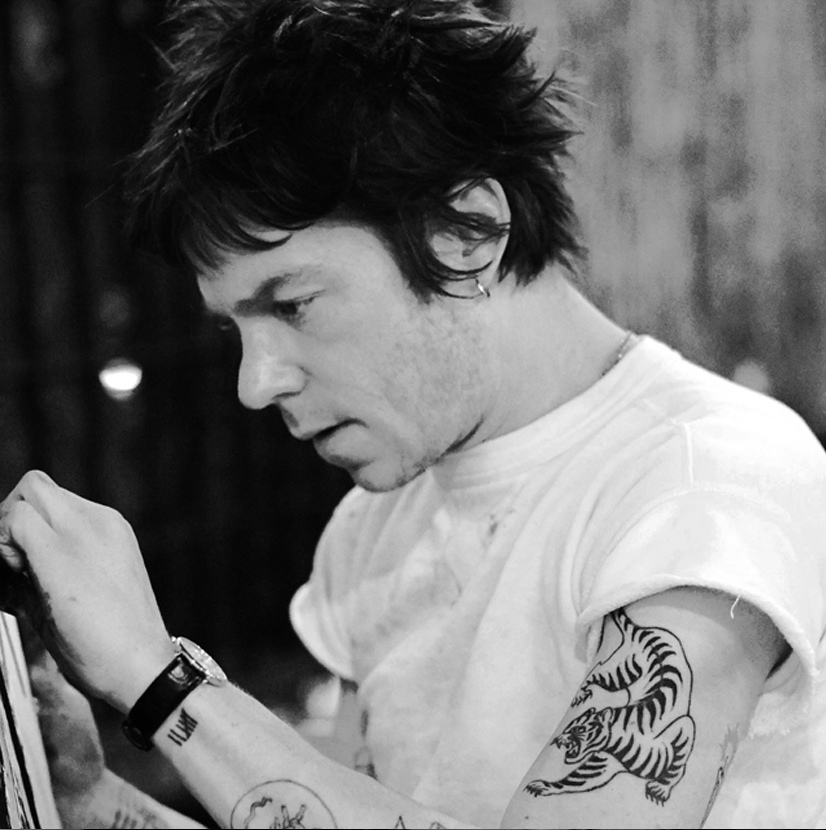 Visual Artist and singer of Grammy winner alternative rock band Cage the Elephant, Shultz is an artist who has managed to capture in a unique way the passion; in his compositions, where sometimes pieces overflow, generating extrasensory situations.
With an expressionist palette, where the use of exalted color on dark backgrounds give a unique contrast in his work. In a special way, each color carries an emotion, giving rise to neo-expressionism. With tints of symbolic currents, the artist leads us to experience an emotional paradise where we can find from the inner passions of his being, through the depressions and agonies reflected in their dark backgrounds, prowling the contradictory ambiguity of the use of pastel colors in their faces.
The symbolism in Matt's paintings is remarkable and very characteristic, in his creations we find many symbols that maintain a constant in his works.
Get updates from this and more artists
We will process the personal data you have supplied in accordance with our privacy policy.